Curtains Boutique designs and creates custom Duvet Covers, Bedspreads, Comforters, Bed Skirts, Decorator Pillows and Pillow Shams, Cushions, and Upholstered Headboards. With custom bedding, you can select the fabric from our wide selection of designer fabric choices, which allows the option of creating matching and complementary drapery and top treatments.
We also offer complete upholstery services that will make your furniture look like new. We use only the highest quality materials, and all of the work is done locally by our experienced workroom craftsmen assuring that you will enjoy your furniture for many years to come. Read more
Bedding and Upholstery Near You
The bedroom is one of the most important spaces in any home since we spend almost a third of our lives sleeping. Custom bedding and bedroom accessories can turn a bedroom into your personal retreat. High-quality furniture is worth the investment of reupholstery, as it usually costs less than replacing the piece today with new of equivalent quality.
Reupholstery also allows you to choose every detail about how your favorite furniture is designed, making it uniquely yours. From choosing fabric, trim, or updating the style, there are many ways to personalize your upholstery project.
Contact Us for your Bedding and Upholstery Inquiries
At Curtains Boutique, we look forward to helping you with your Bedding and Upholstery inquiries. Please contact us or give us a call at 201-666-9391 to schedule your no-obligation In-Home Consultation. We look forward to hearing from you!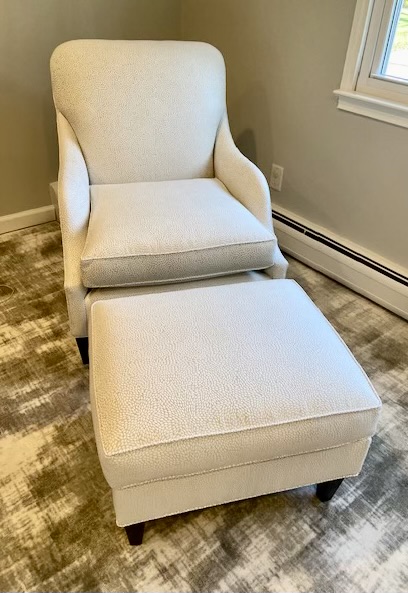 Club Chair and Ottoman Reupholstered in Barrow Fabrics Tone on Tone Ivory Fabric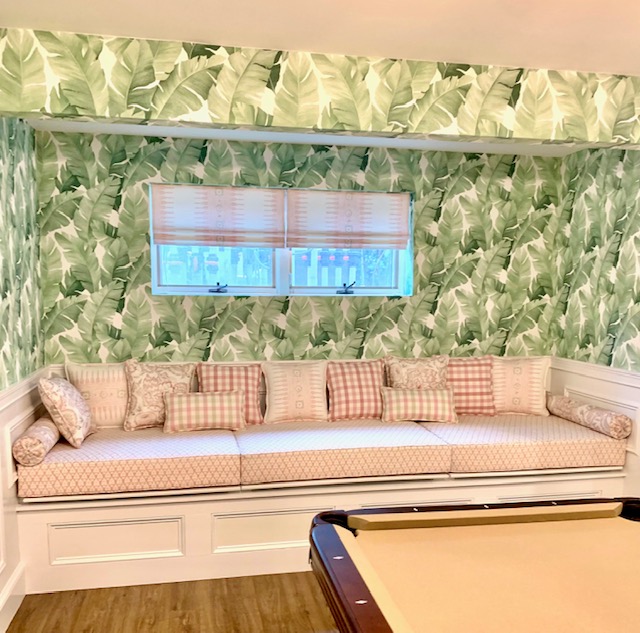 Beautiful Window Seat Cushions and Pillows with Coordinating Roman Shades in Billiard Room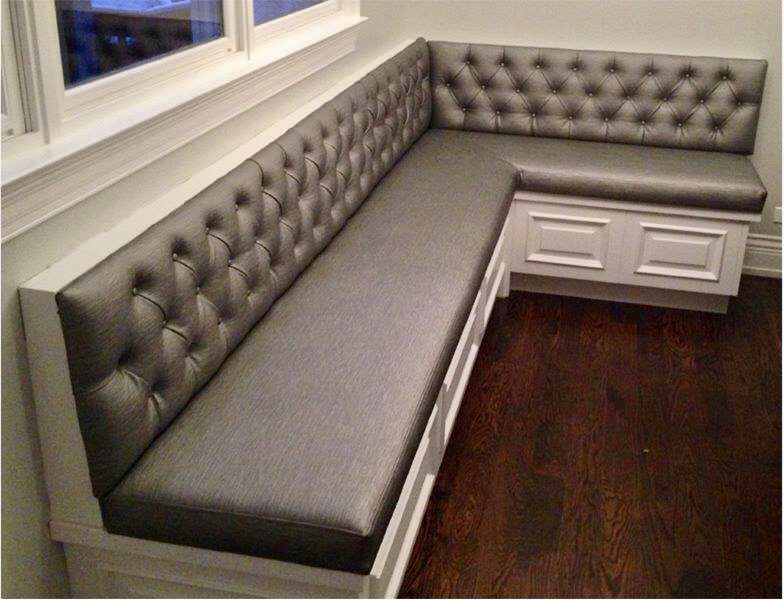 Upholstered Banquette with Tufted Back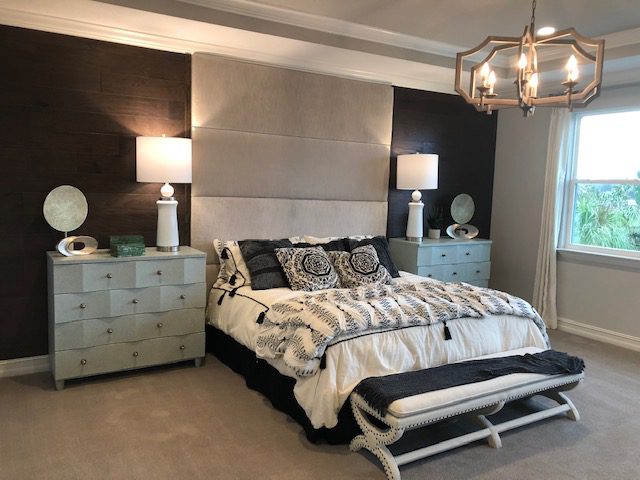 Custom Headboard & Bedding in Master Bedroom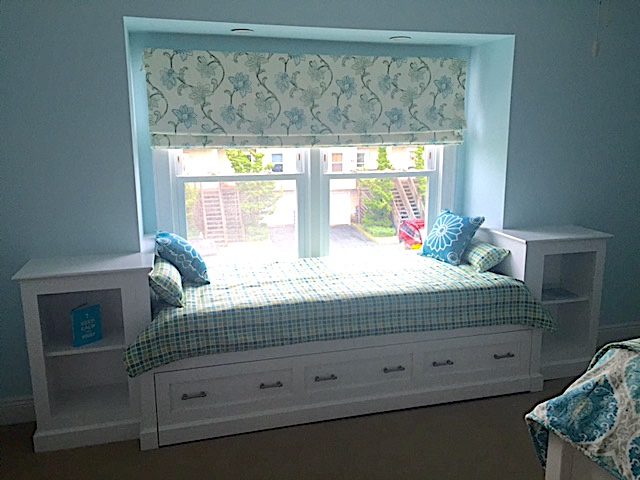 Custom Bedding & Roman Shade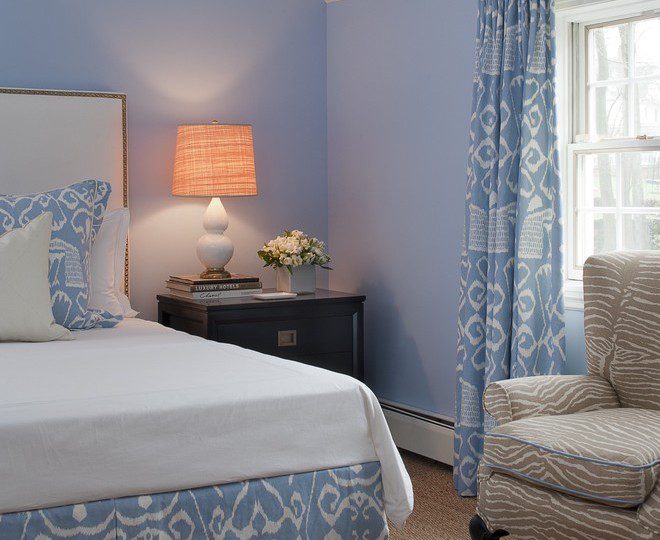 Custom Bedding and Panels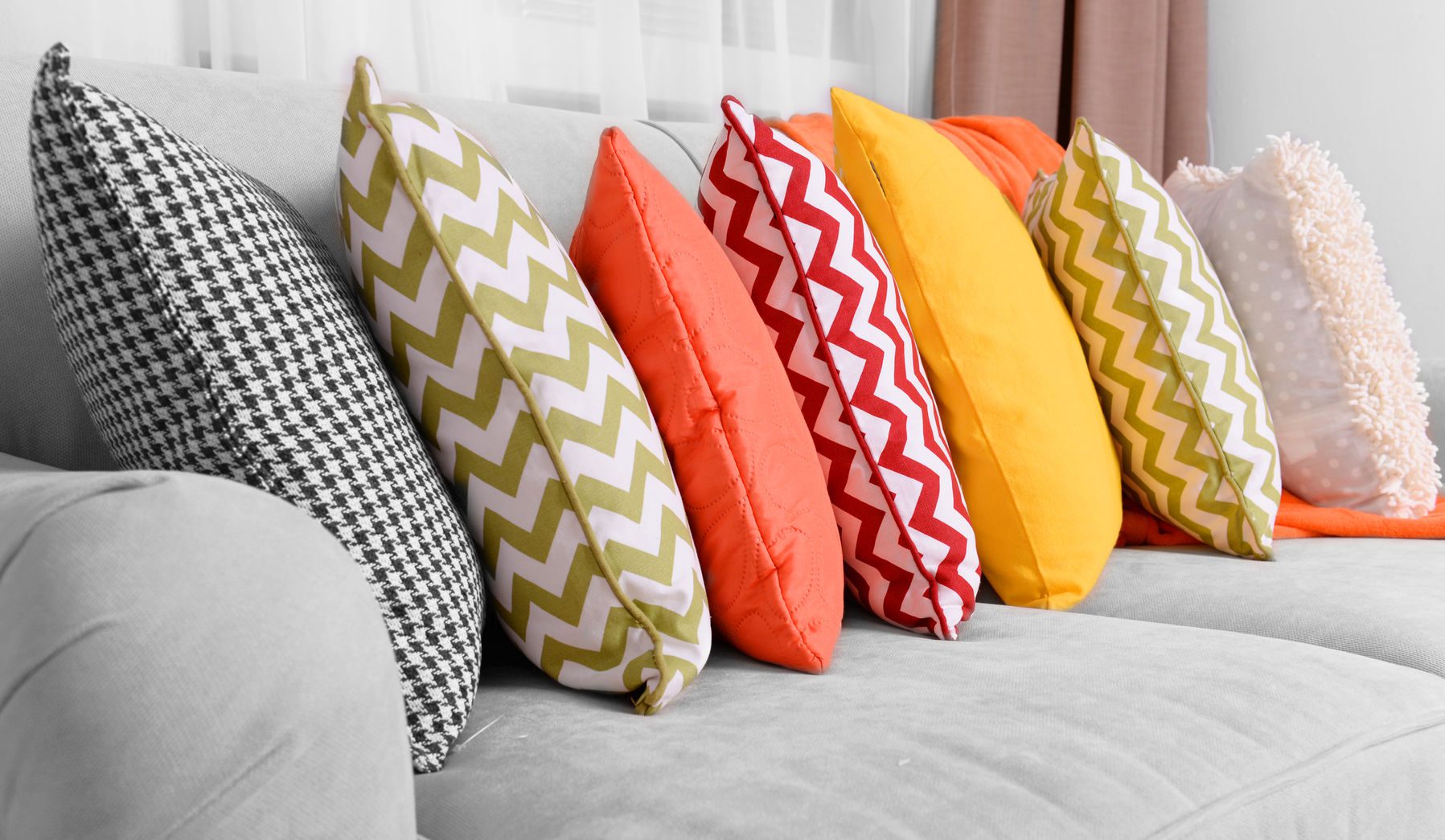 Sofa With Custom Pillows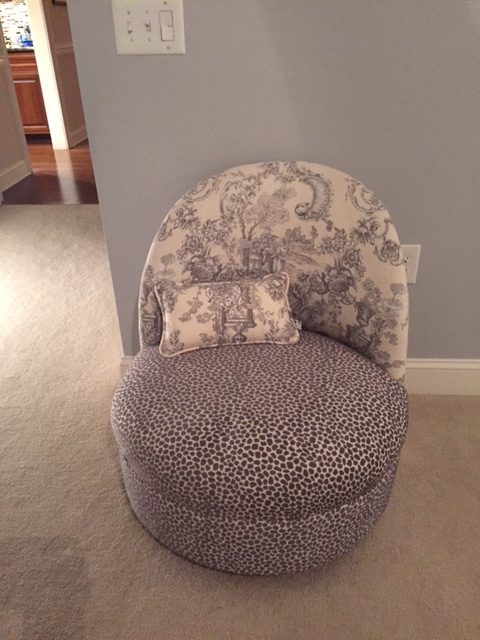 Reupholstered Boudoir Chair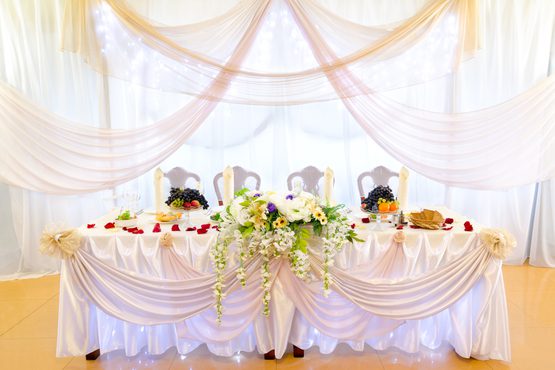 Wedding Banquet Table at a Restaurant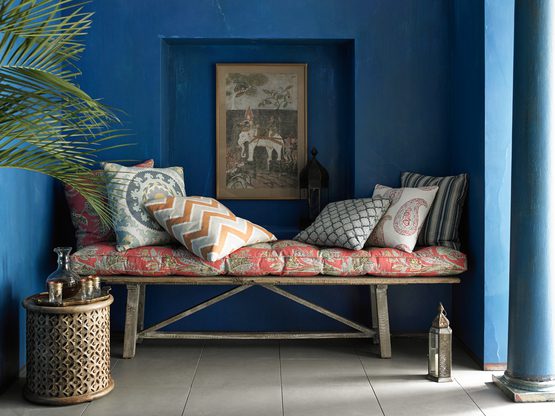 Reupholstered Cushions & Pillows – Courtesy of Kravet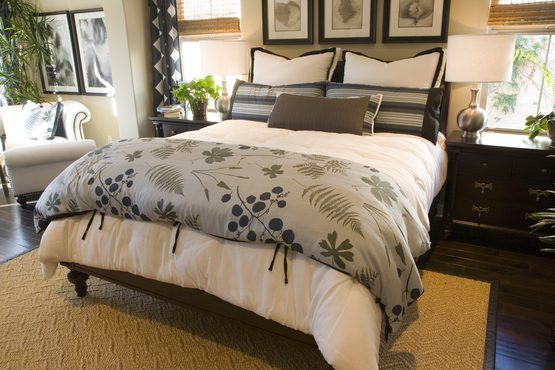 Custom Duvet, Bedspread, and Pillows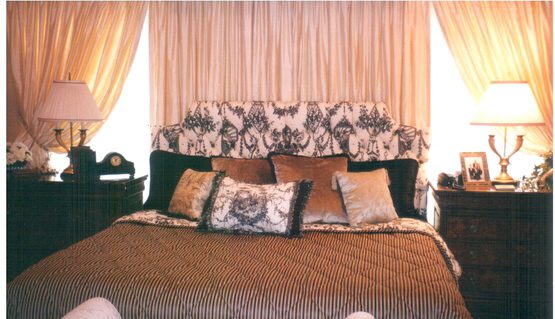 Custom Bedding, Pillows, & Headboard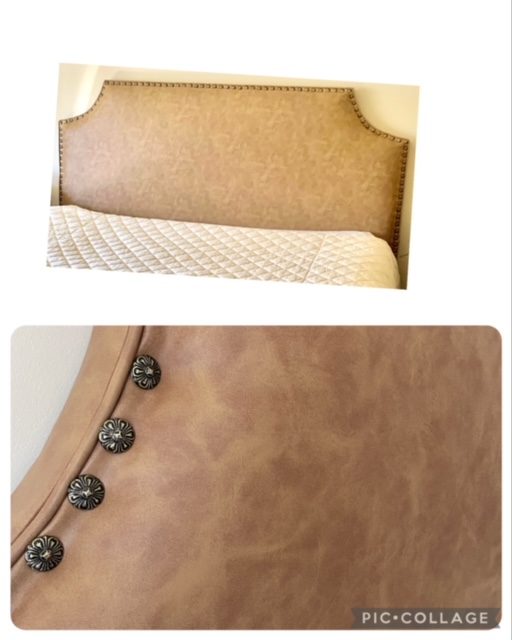 Custom Faux Leather King Size Headboard with Nailheads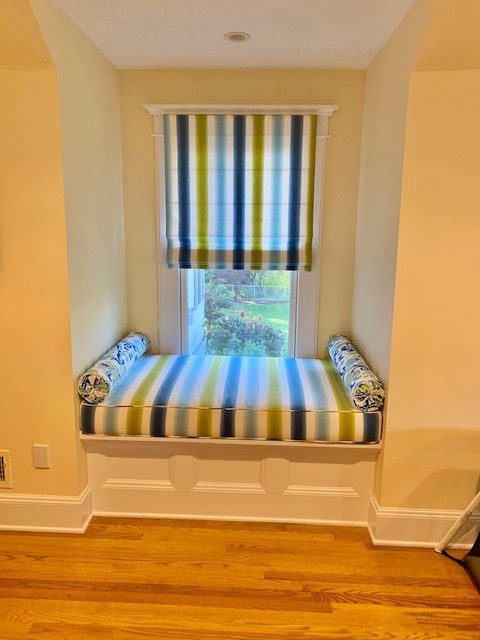 Custom Window Seat and Bolsters in Family Room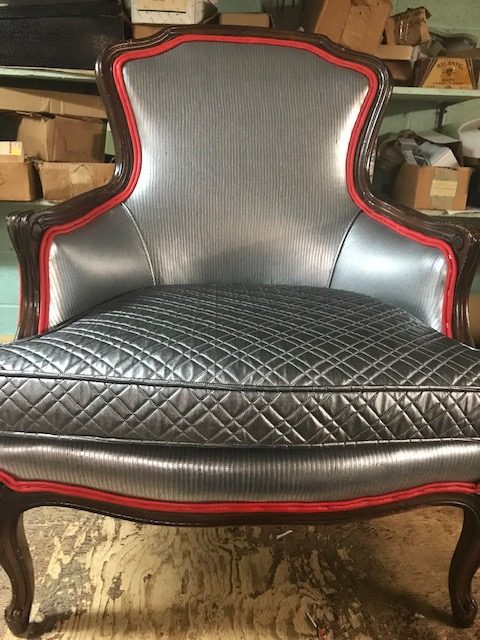 Reupholstered Side Chair With Metallic Fabric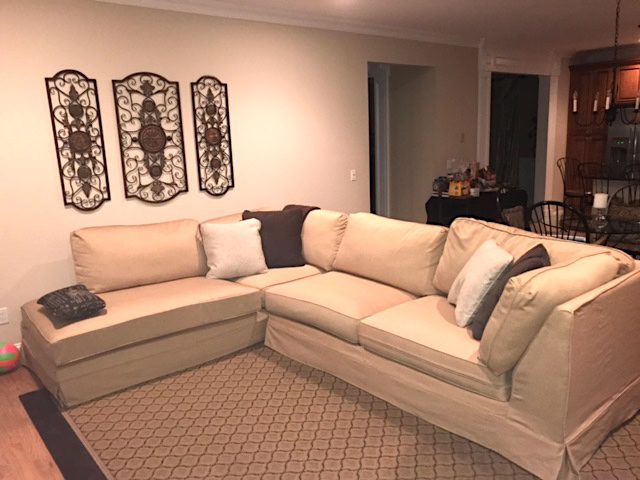 Slipcovers on Sectional Sofa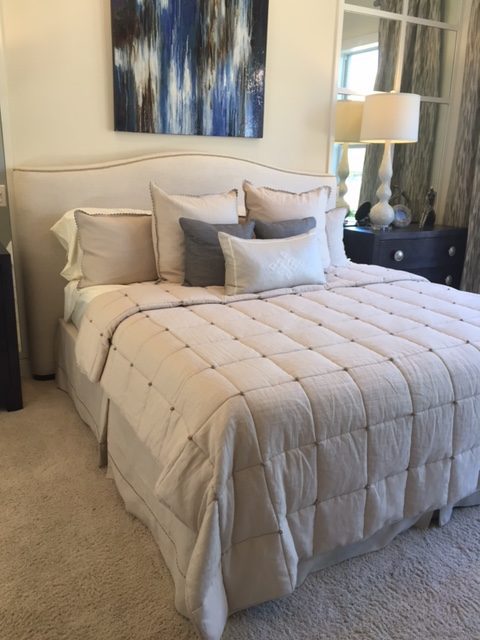 Guest Room Upholstered Headboard, Bedding, & Pillows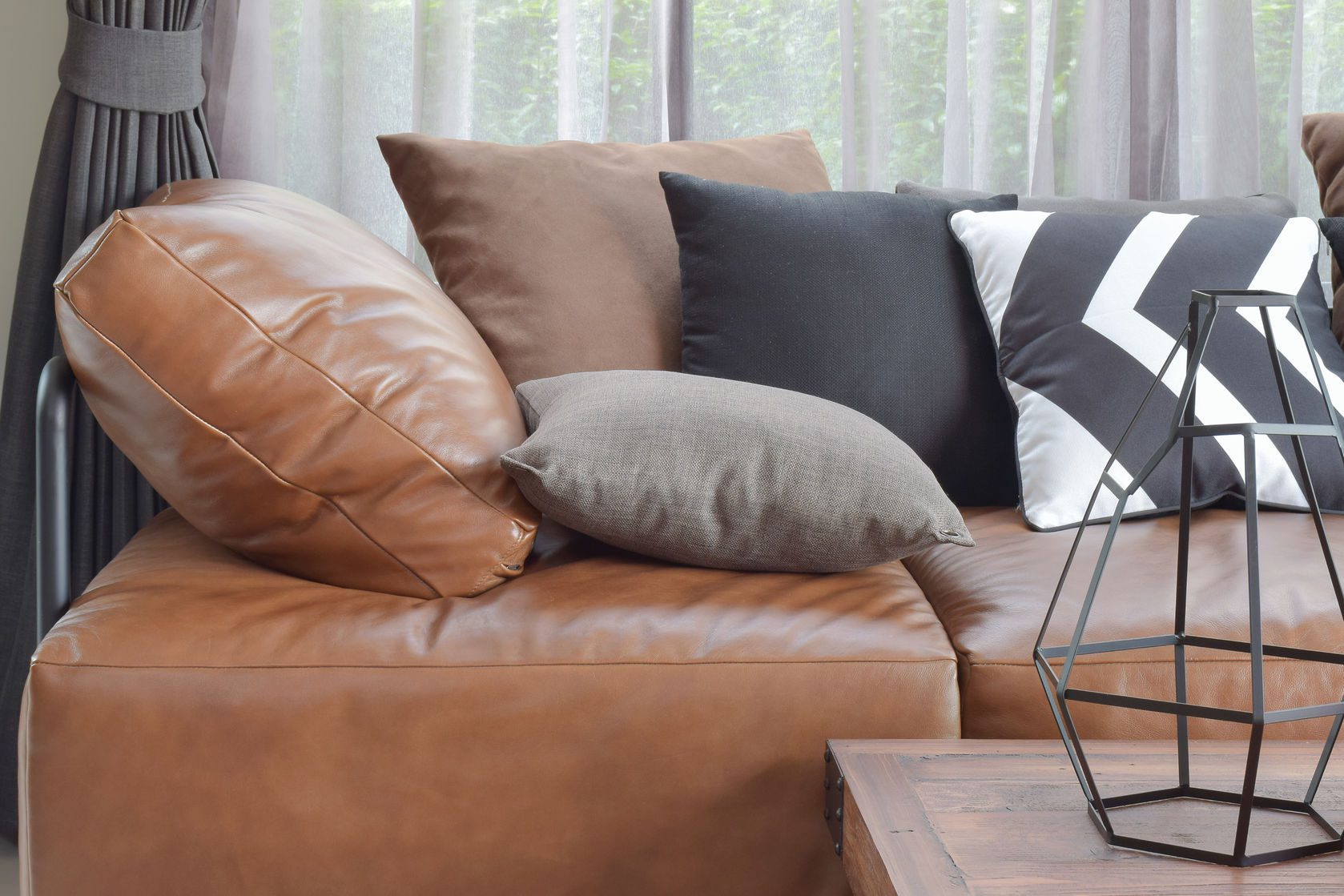 Designer Pillows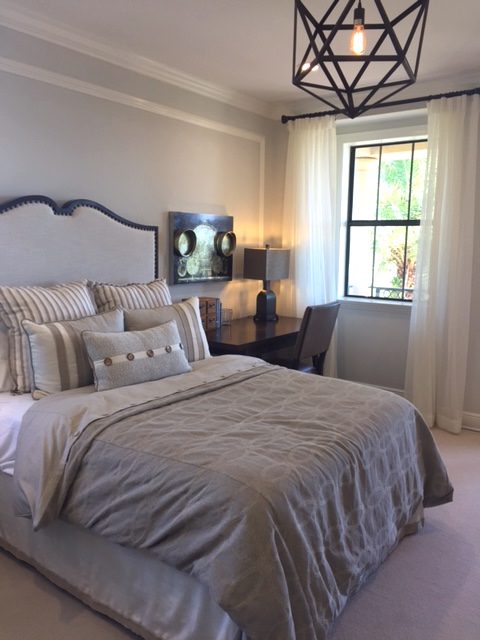 Bedding & Pillows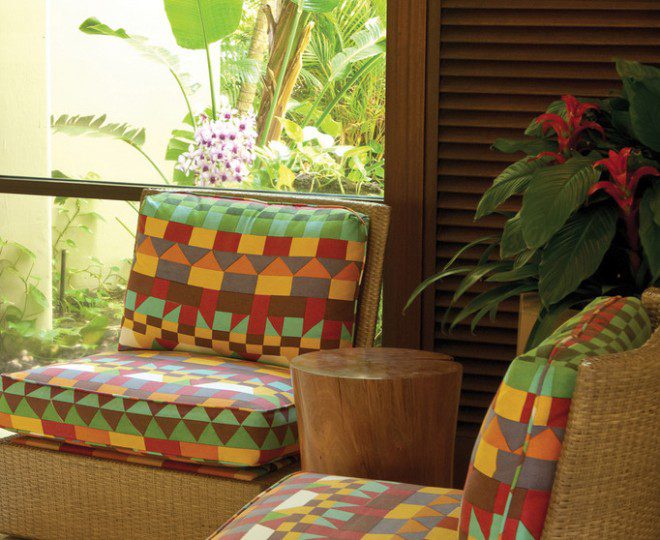 Reupholstered Cushions In Tropical Fabric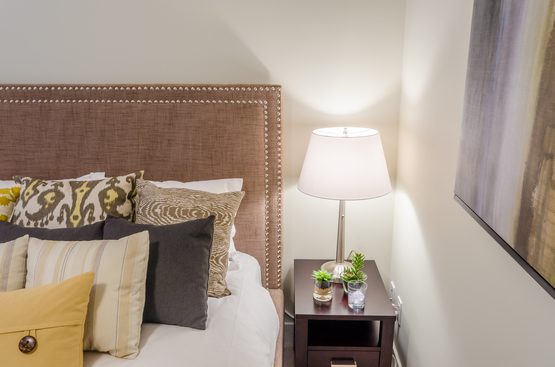 Custom Headboard with Nail Heads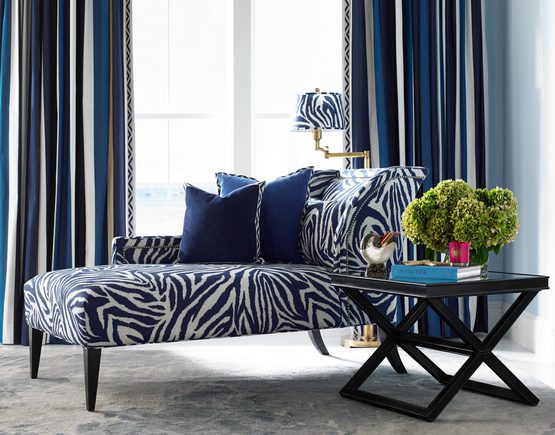 Reupholstered Chaise – Courtesy of Kravet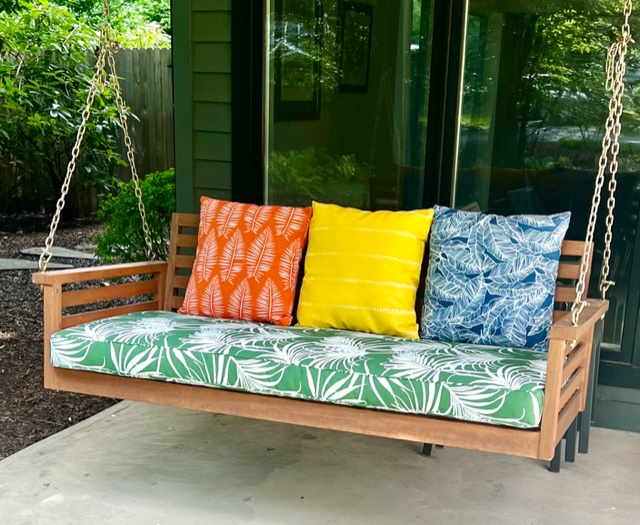 Colorful Reupholstered Seat Cushion & Pillows using Norbar Indoor/Outdoor Fabric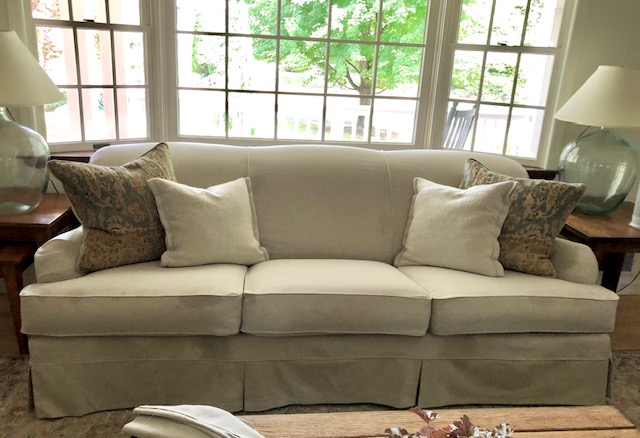 Linen Blend Fabric Slipcover for Living Room Sofa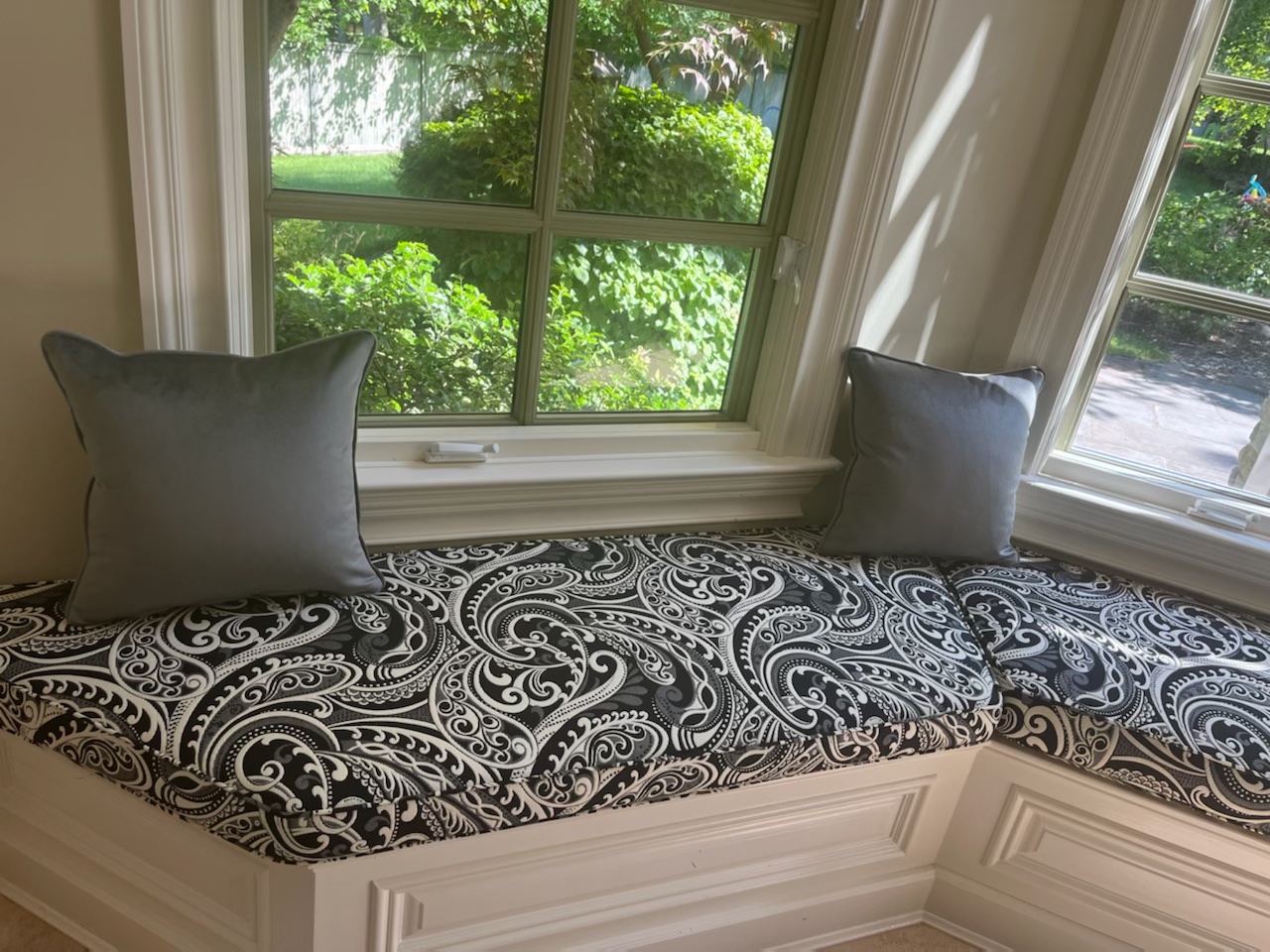 Custom Upholstered Window Seat Using Barrow Fabric in Dining Room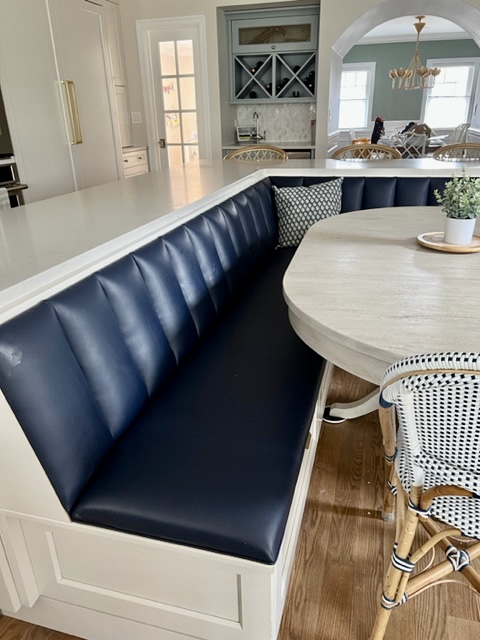 Channel Back Tufted Kitchen Banquette in Navy Blue Faux Leather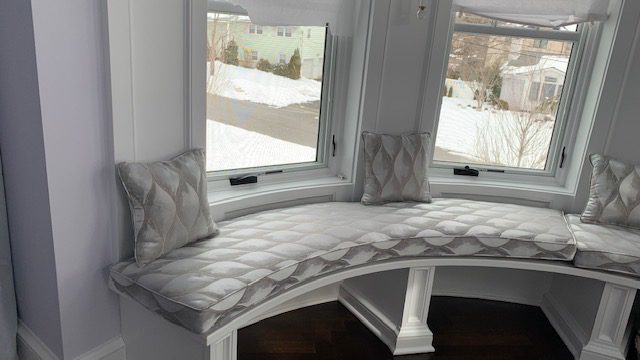 Custom Round Window Seat Cushions in Sitting Room with Matching Pillows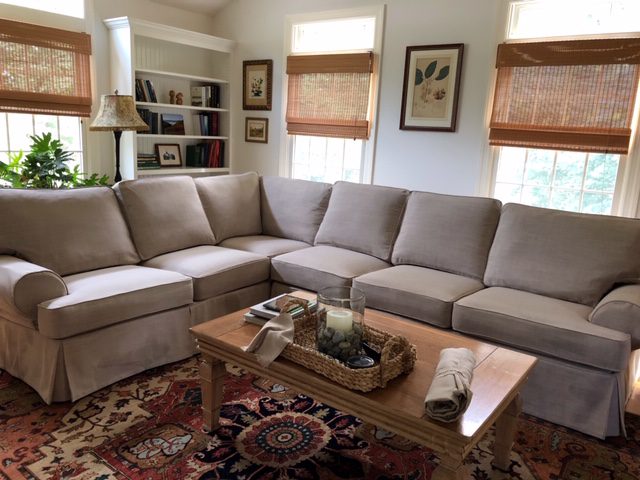 Slipcovers For Sectional Sofa in Family Room Using Washable Linen Fabric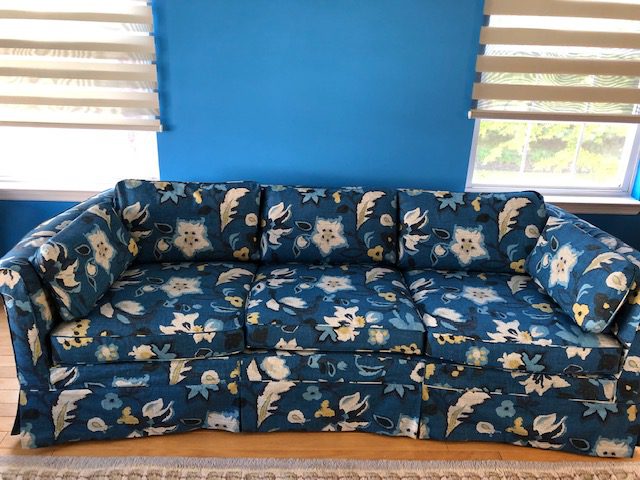 Slipcover For Sofa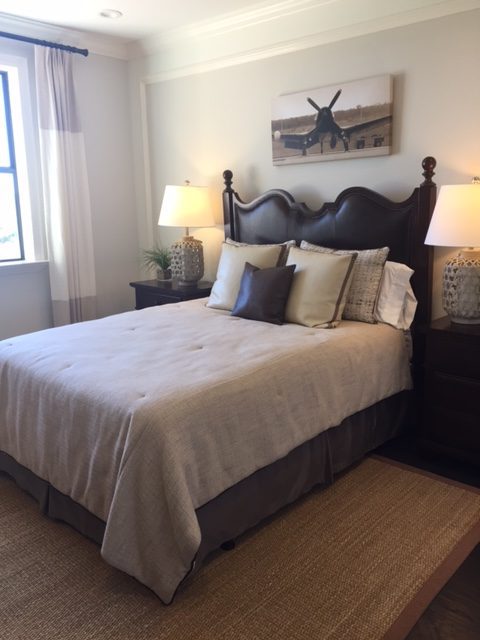 Duvet Cover & Pillows in Guest Room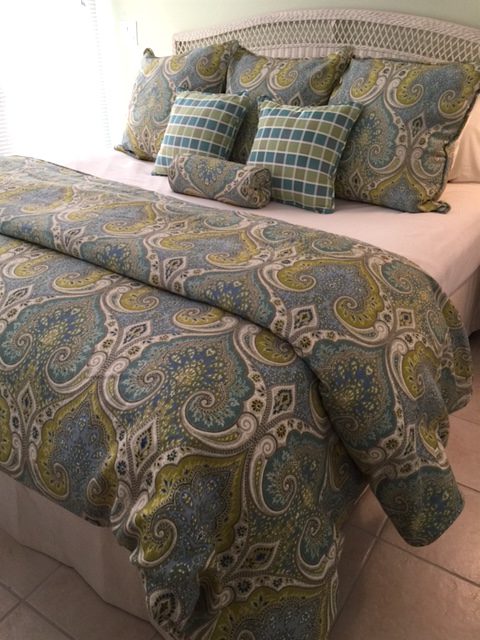 Custom Bedding and Pillows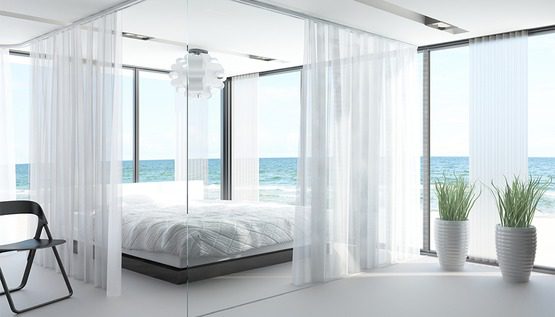 Custom Bedding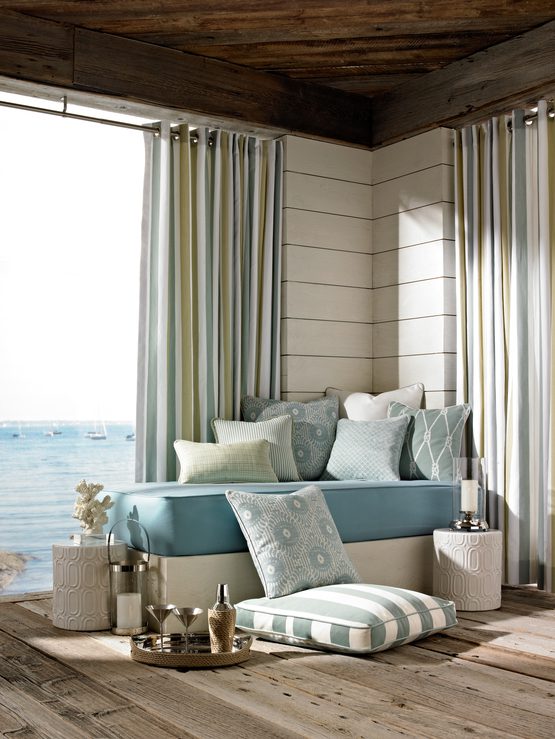 Custom Cushions & Pillows – Courtesy of Kravet
Free Shop-At-Home Consultation
---
Our Free in-home consultation provides you with the ability to see various fabrics and colors in your own environment.
Nancy works directly with you to design, measure, and professionally install the perfect window treatments for your home or office.
You never have to leave the comfort of your own home or office, we come to you!
We work exclusively by appointment only, please click below to call or schedule your appointment today.